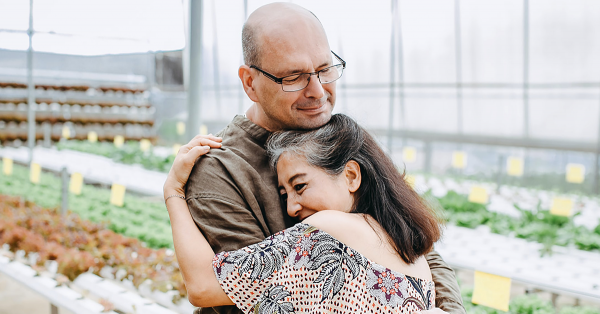 In the 2016 budget the government announced their plans to allow people to carry forward their unused concessional contribution cap and make catch up concessional contributions. We are now in the first year these contributions can be made.  For those eligible to make catch up contributions, an additional tax deduction may be available.
What is it?
A concessional contribution is a contribution someone claims a tax deduction for and includes:
employer contributions,
salary sacrifice contributions, and
some personal contributions.
The general annual contribution cap for concessional contributions is $25,000.
The law change means that if your concessional contributions were less than $25,000 in the 2018/2019 financial year, you may be able to add the unused portion to your $25,000 cap this year.  For example:
| | | |
| --- | --- | --- |
| Description | 2018/2019 | 2019/2020 |
| General contribution cap | $25,000 | $25,000 |
| Unused cap accrued | – | $22,000 |
| Maximum cap available | $25,000 | $47,000 |
| Contributions made | $3,000 | |
| Unused cap accrued this FY | $22,000 | |
The unused cap will accrue from the 2018/2019 year onwards and can be carried forward for a period of 5 years.  When more than $25,000 is contributed in any one year that year's cap is filled first and then the carry forward amounts used from oldest to most recent.  Any unused cap is lost after 5 years.
You do not have to be working or contributing to generate an unused cap.  This means, if this is your first year of contributing, or your first year in a while, you are likely to have a $50,000 cap.  Similarly, someone contributing for the first time in the 2023/2024 financial year, reaching age 18 or someone contributing after a work break, may have a cap of $150,000 in that year.  The offset is that this money is locked away until at least your 60th birthday.
Eligibility to Contribute
You can only make catch-up payments in a year if
your total super balance* at the 30 June just before the contribution was less than $500,000, and
you didn't use the full $25,000 cap in at least one year from the 2018/2019 year, and
you have sufficient assessable income to offset any personal contribution (if applicable).
*For many people their total super balance will simply be the sum of the balance of all their superannuation accounts at a specific date.  This information is reported to the ATO via the tax returns of super funds and your tax agent can access this information for you if required.
No excess contributions tax is payable on the catch-up amounts.
Note: the $500,000 balance test applies to making the contributions only.  It does not prevent you from accruing unused cap amounts.  If your balance was to fall below $500,000 in the future, you could then access any unused caps from prior years.
Who might use it?
One of the original intentions of this legislation was to allow parents (generally mothers) who reduce work hours to look after children to make catch up contributions so they are not disadvantaged later in life.  It also recognised that often families have little excess cash while children are at home, but often have more after that time.
That is not the limit of its use, however.  It can also be beneficial for people
who dispose of an asset and will have a spike in assessable income due to a capital gain
who have inherited money
with a large trust distribution in one year
about to get a bonus
moving up the salary ladder
If you would like to discuss the tax implications for your situation, please contact our office.
Who wouldn't?
As with any contribution to super, the benefit of the tax deduction and subsequent reduced tax rate on income needs to be weighed against the time it will be inaccessible (often until age 60+) and the uses it can't be put to during that time (such as paying off home loans).
Take note:
any catch up contributions will be subject to Div. 293 tax if your income exceeds $250K in the year of contribution. This means an additional 15% tax may be payable on these contributions – levied on the individual, but able to be paid by the super fund
If you're claiming the deduction personally, the relevant notice must be given to and acknowledged by the super fund within the required timeframe i.e.: before you lodge your tax return
If you have any questions about your eligibility to make contributions or see if there is an existing opportunity to utilise any unused cap, don't hesitate to chat with our superannuation specialist. We're here to help.
Malcolm Barkle:       M.Barkle@uhyhnseq.com.au
FACTUAL INFORMATION WARNING
This content has been prepared to provide you with factual information only and has not taken into account your personal objectives, financial situation or needs. It does not contain and it is not to be taken to contain Personal Financial Advice. Before making any financial or investment decisions, you should seek advice from an appropriately licenced or authorised financial advisor. The content was prepared by UHY Haines Norton. AFS Licence No. 483056